Lawjobs.com is a valued supporter of the National Association of Legal Search Consultants. Lawjobs.com sponsors many NALSC events and offers a 10% advertising discount to our membership.


ALM is the one trusted source that arms leading lawyers and their teams with real time news and powerful insights. Our broad array of experts, case databases and analytic tools gives us the ability to address any issue about the practice and business of law. Our multiple access points, including publications, events, and on-line resources give lawyers the ability to access us where and when they need to. ALM is the edge lawyers need to win.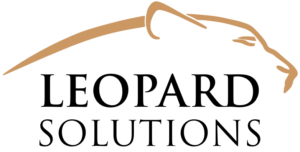 Recruiters need good, current data that communicates the story of each attorney. Our extensive history, weekly updates and impressive reporting features give our recruiters a boost when searching for opportunities and candidates. Leopard Solutions provides the most compelling and detailed information on law firms and attorneys with our innovative and intuitive suite of products. We update weekly to ensure relevancy and competitive edge. Leopard's strategic data solutions are continuously aggregated and human-vetted to provide the most accurate, in-depth, and real-time insight into thousands of the top law firms and attorneys throughout the U.S. and globally.  Our Firmscape product is still the number one tool for legal intelligence for recruiters and our data scientists are busy creating a new line of business development tools that recruiters can use to enhance their bottom line.
Established in 2002, Leopard Solutions is a proud WBE organization that has grown into one of the most recognized and trusted legal market data providers in the United States. Our high level of excellence and depth is unmatched in the industry.
With our family of products, you can measure, forecast, and assess the strengths and weaknesses of the market for financial success. Our products include:
Leopard List. Our attorney database is updated by our proprietary algorithm and vetted by a team of data experts. With 3,400 firms in nearly 1,700 locations, Leopard List is designed to serve the needs of legal search and talent acquisition professionals.
Leopard Firmscape. Market research and curated reports on U.S. and international law firms with the unique ability to drill down to the attorney level for a full 360°-overview of any firm.
Leopard Job Search. With over 6,000 active jobs in nearly 900 firms and top corporations, Leopard Job Search is all you need for placement, business development, market research, and competitive intelligence
Leopard In-House. Corporate counsel database consists of over 70,000 attorneys including corporate executive groups to connect you to the right people at the right time
Key product attributes include:
Data enrichment project to add an additional 1,000 law firms before the end of 2020 to Leopard List and Firmscape
Over 170 specialties and 20 practice areas
Dynamic and easy-to-use search functions to create thousands of combinations with including tenure, JD year, memberships, associations, corporations, keywords, probability of move, and more
View results in our classic grid or attorney profile view with the ability to add and remove photos, download and edit to Word or PDF formats
Match candidates to jobs or jobs to candidates with just a click.
Leopard is committed to providing the highest quality data and service to all clients.
*NALSC members receive 10% off