Associate Members
NALSC is pleased to acknowledge its Associate Members, a group of members made up of suppliers vital to our industry. The NALSC Associate Membership category includes legal publications, vendors and other sponsors of NALSC events. The NALSC Associate Members are:
For more information on becoming an Associate Member, please contact NALSC Headquarters.


Lawjobs.com is a valued supporter of the National Association of Legal Search Consultants. Lawjobs.com sponsors many NALSC events and offers a 10% advertising discount to our membership.


ALM is the one trusted source that arms leading lawyers and their teams with real time news and powerful insights. Our broad array of experts, case databases and analytic tools gives us the ability to address any issue about the practice and business of law. Our multiple access points, including publications, events, and on-line resources give lawyers the ability to access us where and when they need to. ALM is the edge lawyers need to win.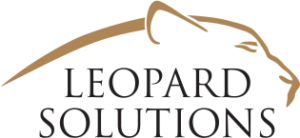 Leopard Solutions is the #1 legal data provider in the U.S. among legal recruiters, attorneys, law firms, corporations, and law schools. Leopard is designed to fulfill a wide variety of intelligence needs – from job search to recruitment to competitive intelligence for attorney, corporations, and law firms. Developed in direct response to the professional needs of our clients and emerging industry trends, our technology is continuously updated to ensure relevancy and your competitive edge. Leopard's strategic data solutions are continuously aggregated and human-vetted to provide the most accurate, in-depth, and real-time insight into thousands of the top law firms and attorneys throughout the U.S. and globally.
The Leopard List is the most accurate, in-depth online attorney search database in the industry. Thoroughly researched and compiled by legal experts, the Leopard List makes it fast and easy for you and your team to get all the candidate information you need. Leopard Solutions has expanded to be a truly national database, researching over 4600 law firms around the country. We now provide the largest U.S. attorney database of its kind. Recruit internationally? We now have a database for you! We now track the attorneys across the globe in the Top 200 firms.  A new UK database will be ready soon.
Leopard In-House is our first database of corporate counsel and debuted with 30,000 attorneys.  It now has over 60,000 records and is updated quarterly. This data is hard to find and to keep updated, which makes this a very valuable tool!
The Leopard Job Search is a real-time global database of job openings posted by law firms and Fortune 500 firms. Data is power in legal recruiting. Get timely alerts to the most comprehensive, real-time open, closed, and modified job openings sent directly to you.  The Leopard Job App provides INSTANT updates and bypasses the quirks of email delivery. Rest assured, you will instantly receive your job alerts the moment they are posted with our Job App! Available in Android and Apple App stores.
Leopard's Firmscape is an accurate, in-depth competitive intelligence, market research and law firm analytics program. Knowledge is power in the legal industry. Whether you're a legal recruiter, law firm, or corporation, having a clear understanding of the current law firm market affords you a competitive advantage. Accurate, in-depth competitive intelligence empowers you to develop and deliver the right strategies for recruiting and other business growth objectives. Firmscape is the fastest, easiest, and most cost-effective way for you and your teams to get high quality, real-time information on top US law firms that you simply cannot get by standard online search. The recent addition of firms in the US and the International database increases the power of Firmscape and the reporting it provides exponentially.
Specifically designed to serve the specialized needs of your business development, recruiting, sales and marketing, and attorney teams, Leopard Solutions makes it fast and easy for you to:
Uncover hiring trends & growth in attorney numbers
Uncover changes in practice areas and specialties
Track mergers
Know more about whom you're up against in court
Find the right candidates who are the perfect fit for your firm
Uncover attorney history that is generally not self-reported
Easily run reports that save you time and money
Grow your market share and reputation by staying ahead of the curve. Visit our website for more information www.leopardsolutions.com, and see how we can make your workflow faster, your intel better, and your job pipeline full.
NALSC members receive a 10% discount on one-year subscriptions. See our site for discount rules.
Contact: Aaron Gutowski
Phone: 800-718-8553
Website: www.leopardsolutions.com
Email: AaronG@leopardsolutions.com