March 3 (beginning at 3pm MT) to March 5 (ending at 10:30am MT)
The Scottsdale Resort at McCormick Ranch or Virtual
Your Conference registration includes sessions, meals & receptions.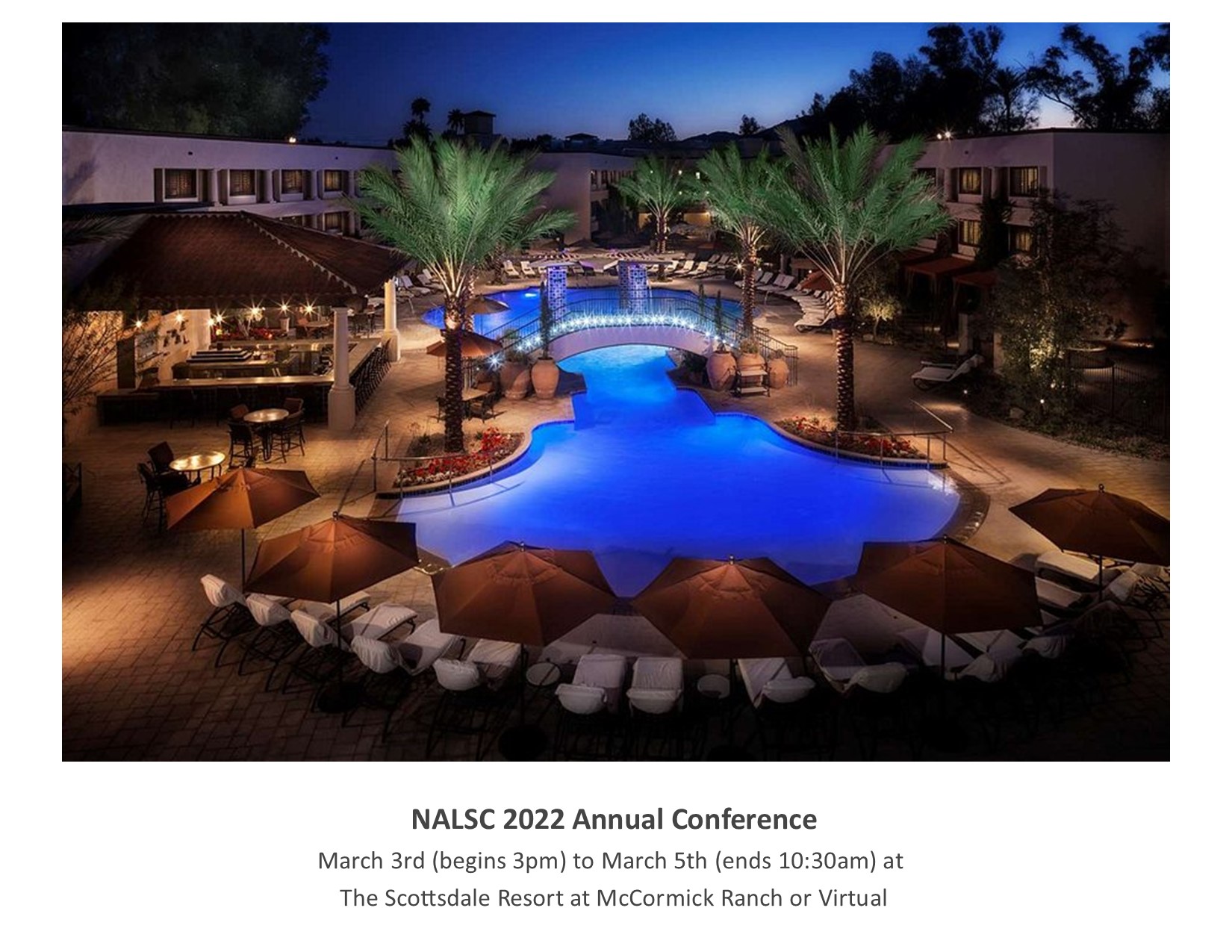 Testimonials
NALSC is an amazing combination of brilliant talks focused on the hot topics right now, fantastic networking with exceptional people and a lot of fun too! The community is incredible, and it is great to see everyone working together to lift the industry up as a whole.
Flawlessly planned at a lovely location with indoor/outdoor activities.
It was wonderful to be back in person again. The conference was an opportunity to learn from the best: fellow search consultants, law firm recruiting professionals, managing partners, in-house counsel, and other legal industry experts. The topics were timely and there were useful take-aways we can put to use right away to be even more successful.
The conference was great. I enjoyed all the speakers, but what I enjoyed the most was meeting other like-minded search consultants.
One of the best conferences I can recall attending! Substantively great, super presenters, and so wonderful to see everyone in person again!
As a first time attendee, the programming and networking were fabulous. Every single person I met was so welcoming.
The NALSC Annual Conference is a wonderful gathering of the legal recruiting community together with lawyers and industry specialists to discuss best practices and learn from each other. Wonderful job, everything flowed so smoothly!